A new version of Astroforce Uchusentai is ready and, oh boy, it comes with all kinds of surprises! Most weapons are now upgradable and, believe me, they do now pack some REAL firepower! Because of it, I needed to give the player an option to collect more Victory Points (VPs) along the way. As you probably know, I'm a huge fan of Cave's shmups and I implemented something close to their 'bullet-cancelling' technique. So, in this new version, if a bullet is blue, it will be turned into VPs if you destroy the enemy that shot it. So make sure you now time your shots for extra rewards! But that's not all and this update has a few more goodies in store! Bosses now can have arms and feature new attack patterns, and I have implemented tons of new visual effects such as muzzle flashes and new bullet animations! Fire away!



Astroforce Uchusentai is available for free on Google Play!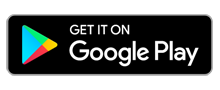 Posted on July 14th, 2021

Oculus Go Getters and RaMarcus VR just released two awesome review videos for Twobit Odyssey! Thank you guys! I'm so happy that you like the game! If you are a fan of the Oculus Go, then you shouldn't miss out and visit OGO Getters and RaMarcus's YouTube channels NOW!



Posted on November 10th, 2018










Squidbeam Games is an independent video game and VR experience developer based in the San Francisco Bay Area, California.

Stay tuned and please follow us on Facebook, Twitter or Reddit!