Vintage Dev - Atari ST years 1987/1994

I have been very busy here at Squidbeam Games working on the full version of my latest VR game, but today's post is about video games of another time.... The top question I get from fans is about the video games I created as a teenager back in the 1980s/1990s. This is why I decided to share some of the highlights of my younger years.

Here's a link for more information about some of these games: http://www.squidbeam.com/vgames.htm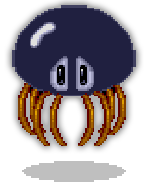 Posted on May 29th, 2017

Twobit Odyssey has been selected for the VR Indie Pitch at the VR Connects Expo on June 27-28! Judges will include a mix of industry experts, VR developers and leading journalists! I can't wait for them to meet Twobit!



Posted on June 24th, 2017







Squidbeam Games is an independent video game and VR experience developer based in the San Francisco Bay Area, California.

Stay tuned and please follow us on Facebook, Twitter or Reddit!