I wanted to give Astroforce Uchusentai some more identity, so I decided to draw pilot and ship portraits! Here are some concepts for the Astrogear's pilot and ship design, and a quick mock-up showing how they may look like in the game! However, these won't be featured in the game for a while... I still have several pilots to draw before they do...

I've also dramatically improved the game's graphics - I'm ashamed to say that some of the pixel art was entirely borrowed from ancient games I made as a teenager... a new major update is coming soon for the Android version and it looks awesome! Stay tuned!



Astroforce Uchusentai is available for free on Google Play!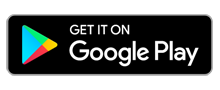 Posted on February 21 th, 2021

Oculus Go Getters and RaMarcus VR just released two awesome review videos for Twobit Odyssey! Thank you guys! I'm so happy that you like the game! If you are a fan of the Oculus Go, then you shouldn't miss out and visit OGO Getters and RaMarcus's YouTube channels NOW!



Posted on November 10th, 2018










Squidbeam Games is an independent video game and VR experience developer based in the San Francisco Bay Area, California.

Stay tuned and please follow us on Facebook, Twitter or Reddit!