Astroforce Uchusentai is a vertical and fast-paced fixed shoot'em up in the tradition of the classic arcade games from the 80s and 90s. Fight endless waves of enemy ships and battle powerful bosses. Increase destructive capabilities by collecting power-capsules and unleashing heavy weaponry! Unlock new ships as you progress through the game! Fire away!

Astroforce Uchusentai is now available for free on Google Play!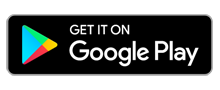 Please visit the Squidbeam Games Facebook page for updates and news.


Genre : Arcade Space Shooter
Platforms : Android
Engine : Unity 3D
Controls : n/a
Release Date :
Google Play (June 20, 2019)